Raves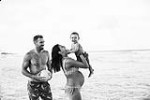 Shanelle Cartwright
I can't speak more highly of Rachel's work. She accommodates to the style of your family, she is patient and caring with your kids and really cares for her clients which shows in her work. She made us feel comfortable while shooting and it shows in our photos. I can't speak highly enough of Rachel, she is always our go to if we are wanting photos done.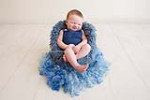 Courtney Murphy
Rachel having the newborn photo session with you was such an enjoyable experience. Firstly you squeezed me in late notice for the last session of the year, and also made sure we got family photos just in the nick of time before he woke up. Being my first baby you made me and him feel right at ease and a power spew didn't phase you one iota. The photos are amazing and I don't have enough words to express how happy I am with the whole experience. Thank you from Courtney, David and Baby Ryan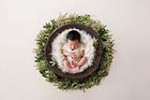 Louisa Dutton
Thank you Rachel for our amazing photos of Baby Amelia. We absolutely loved the whole experience of the newborn shoot. Your attention to detail and beautiful props made it extra special. I will defiantly recommending you to my family and friends.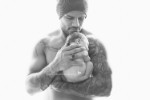 Emma & Josh Hoffman
We recently had our newborn session at Atomic Butterfly Photography with Rach and were beyond impressed. Our baby was only 9 days old and we also had our 2 year old with us. Rach was warm and welcoming and made us feel calm from the moment we walked in the door. I felt completely comfortable handing our baby over to her to take newborn photos in the studio, which was also kept lovely and warm and had soft music playing to keep baby calm. There are also activities/Dvd's/snacks to keep even the busiest toddler occupied while photos are being taken. We are delighted with the photos, there are so many amazing shots it's so hard to choose! It was a lovely experience and we will definitely use Rach for all our future photo shoots! We can't thank you enough!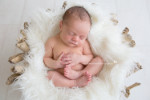 Siobhana
I can't speak highly enough of our experience with Atomic Butterfly. Rach joined me and my partner on our journey to parenthood meeting on the beach at Currumbin for our 'Bump' shoot. Almost 8 months pregnant I was feeling far from photogenic but I wanted to capture that moment in time and our excitement to bring our little man into the world. Rach immediately put us at ease with her warm, gentle nature and we instantly felt like we had known her for years, so we could relax and just be us. The realness & Rach's talent and experience resulted in some simply magical photo's. With our tiny wee one week old bundle we went to Rach's beautiful studio for the 'Bub' shoot. Rach had the most divine set up to ensure Hendrix was warm and comfortable and relaxed, and space for us to take a moment to breath (our first that week!). Tears flowed as I watched Rach work her magic, wrapping Hendrix and oh so gently posing him in amongst her amazing range of props. It takes someone pretty special to capture those moments in such a beautiful way, Rach makes it seem so natural and effortless. Receiving our beautifully packaged photo's, I couldn't have imagined how many wonderful moments Rach had caught with such incredible beauty and grace. It has been so special to be able to share them with family and friends who are all in awe of them, no one can choose a favourite! Thank you dearly Rach, there really aren't words. Your photo's are my most favourite thing which we just treasure. Our wee family will be coming back to you to capture our family growing for years to come!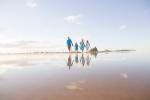 Kali Lynch
Thanks Rachel for a beautiful photo shoot with lovely photos! Can't wait to have them on my wall.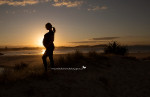 Eris Brown
Warm, friendly and very professional. Love the shots, highly recommend!!!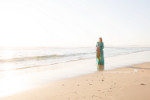 Alice
Just wanted to thank Rach Lee from Atomicbutterfly Photography for the beautiful sunrise maternity photo shoot at the Gold Coast on Saturday morning. Totally worth waking up for at the wee hours of the morning. Rachel was extremely professional and made me feel comfortable in my own skin. I was extremely nervous before hand but as soon as I met Rachel I relaxed instantly. She was full of ideas and direction and totally open to any ideas that I had.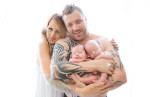 Kristie Marie Miller
A class ! Very professional very friendly & extremely thorough ! Love your work we can't Thank you enough for capturing our beautiful twins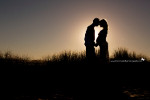 Danielle Louise Freeman
Amazing photographer, professional and very comfortable! Awesome shoot today :) thanks Rach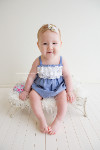 Taylor-Lee Fedoruk
There isn't a fault I could complain about with Rach. She has been excellent from doing our photoshoot and the product prints :) Im so happy with the final finish product and how great quality the photos are! Rach has been super professional and lovely dealing with us and helping us pick our photos. Thank you for having us and photographing our baby girl for her 6 months x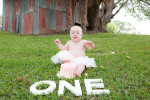 Laura Webber
Amazing photographer and she's really quick with the little ones when they're being wild! Love love love my photos!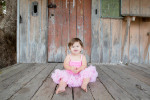 Eryn Harcombe
Absolutely AMAZING!!!!! would recommend rach to everyone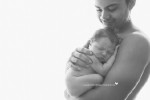 Tyrone, Zion and Danica
We had our maternity and newborn photos done by rach at atomicbutterfly photography and we were impressed by how comfortable, affordable , professional and fun our photos were. The quality of our photos we received are outstanding! We will definitely be back for more family pictures. Thank you Rach, keep up your hard amazing work.

Vanessa
Rach @ Atomicbutterfly captured our beautiful baby girl earlier this year, highly professional and accommodated to any needs or queries we had! Gorgeous photos and quality for money.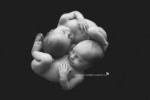 Laura
"Rach from Atomicbutterfly Photography did newborn photos for our twin boys recently. Rach is professional, friendly, and put so much effort into our shoot! We are absolutely in love with our photos and will treasure them for a life time! The studio is a great space, the walls lined with Rach's amazing work, complete with toys and even a movie to keep older children occupied. We loved the sneak peak on Facebook and had our finished gallery to look at in record time- amazing! If you are looking for a talented photographer to capture some beautiful family memories, I highly recommend Rach."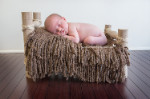 Jane Bell
Rachel was absolutely wonderful. Not only was the final product first class but the way she works with new born's is amazing!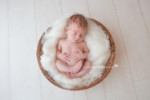 Katerina
If your looking for someone to do your new born session, look no further. Rachel was very patience and relaxed with our baby, with a gentle touch. Making baby as well as us, feel very comfortable through out the whole session. She creates a very peaceful space in her studio, with soft music and perfect temperate, which helped baby sleep though most of our session. We got everything we hoped for in our session and more, each photo was absolutely beautiful!!! Thank you Rachel!!!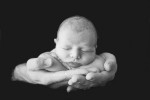 Casey James
A huge thanks to Rachel at Atomic Butterfly Photography for our Bump-to-Bub package! Not only was she professional and very flexible during such a magical but overwhelming time, the photos are stunning and the printed results are a beautiful keepsake. A pleasure to deal with, highly recommended!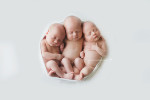 Bianca McInnes-Ball
Rach is amazing. Great communication and most importantly, spectacular photos. Felt comfortable from the minute I met her and was impressed with her ability to put my children at ease and coax out the most beautiful images. Her patience with our tiny trio ensured I have stunning photos to treasure. Can't wait for my next family photos xx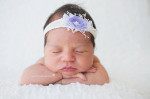 Rhiannon Devlin
We had such a fabulous experience with you from start to finish, you are an absolute professional who captured amazing shots we will cherish forever, completely in love with our prints and can't thank you enough. Will definitely be recommending your services to all our friends and will not hesitate to use you again in the future to capture shots of our growing family. Thank you again.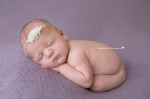 Fiona Alexander
In the excited haze for our little girl Georgie's first 10 days, the memory of our morning at Atomic Butterfly shines brightly as a moment of peace, giggles, love and pride. Rach was so patient and kind with us - as well as with out older daughter that just wanted to be involved as much as possible. I wasn't a mum that bought all things new or had to have the best of everything - but newborn photos was something that I wasn't going to compromise on - and I'm so glad. The quality of Rach's photos are phenomenal and I know we will cherish them forever. Thank you Rach! x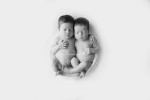 Simone Keat
We were blessed to have Rachel photograph identical twin girls when they were about six weeks old. All I can say is wow and we were in awe of her!! Rachel somehow managed to have the girls calm and sleeping for over three hours!! Oh and the photos- they are absolutely perfect we are over the moon. Rachel really has a very very special talent and we are so glad we chose her for our photography session for our special little angels. Thank you Rachel you're amazing!!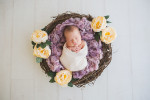 Letetia Allen
Thank you! I've just gone through the box and I couldn't be happier! They are even more amazing printed! Blake went through them with me and picked out all hos favorites, well that meant nearly half of the pile, thank you so much.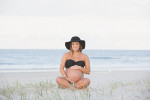 Kristy Swanson
My two separate experiences getting my photos taken by Rachael have been amazing. My first photo shoot with Rachael was my pregnancy session down at the beach. Rachel was great at taking my ideas on board and making the entire session with my partner easy and fun. All of the photos from that session were amazing and exactly what I wanted I love them all. The next session I had with Rachael was with my one week old baby and it was amazing. She was able to take so many photos of my new born and did it with ease and completed the entire session with great care and was so calm that my baby slept the entire time. Every photo is absolutely adorable and loved by myself and my entire family. I would happily repeat my maternity and newborn sessions with Rachael for my next baby it was such a great experience and I am so happy with the products I received.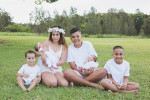 Vera Lysenko-Te Hau
Thanks Rach for capturing our family in such a way that was so natural yet such a momentous occasion. Our family of 8 including the newborn twins at the time were no easy task, yet your relaxed and easy going approach made us all feel at ease, and the kids had a ball in front of the camera. That was just the start of it, once we viewed the images within the next couple of days we were blown away at how amazing they were. We'll treasure these family photos for years to come. Amazing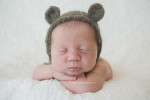 Candace Gridel
Wilder is our first baby so naturally we were nervous for his big photo shoot; would he be in a good mood? Would we get amazing shots? Rachel was recommended to us by a friend and she was absolutely brilliant with our boy. He was 9 days old and even though he used Rachel's arms as a nappy, she treated him like her own. Thank you for being so gentle with our boy and capturing his little personality!
Lauren Spedding
"My house is literally a walk in art exhibition of Atomic Butterfly Photography. Three words that sum up Rach's work include stunning, classy & fresh. I strongly recommend Rach for all your photography needs. Her work is simply breath taking & the only choice in photography. I adore all of my family photos & maternity pictures. Everyone who comes to my house & sees Rach's work is absolutely blown away by her talent. You certainly won't regret picking Rach!"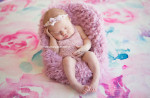 Jessica Hart
We loved Rach Lee's work with our little Annabelle's new born shoot. She was so calm, gentle and professional throughout the whole shoot. We will cherish these special photos of our little girl forever. Amazing photographer and highly recommend.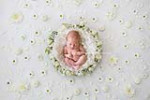 Ebony Maccan
Amazing photographer, very easy going and makes you feel very comfortable. Would highly recommend. Great with newborns has the magic touch. Photos always turn out perfect, couldnt fault. Very quick with getting back to you with your images and also the product you order. Look forward to the next shoot when our little girl is one. Thank you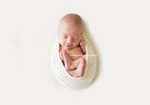 Katrina Edden
I can't recommend Rach highly enough for new born shoot! Rach has an incredible way with babies she should be called the baby whisper. Not only is she very talented with a great eye for detail it's very easy to work with her to get the images you desire. The end result from our daughters newborn are just stunning we will treasure them for a lifetime.